Platelet-Rich Plasma
What is PRP? Your body has the ability to heal itself, and platelet-rich plasma therapy harnesses those abilities to speed up your recovery from injuries or ongoing conditions. In Tulsa, Oklahoma, our clinic leads the way in the use of regenerative medicine treatments, like platelet-rich plasma (PRP) therapy as a pain management treatment and for aesthetic procedures like the Vampire Facelift.
PRP Injection
To prepare PRP, a small amount of your blood is taken and placed into a special medical device (called a centrifuge) to separate and concentrate your blood platelets. With PRP, platelets are injected directly into your injury to promote healing. PRP stimulates the tendon or ligament and triggers the healing cascade. Growth factors also release a hyper-healing response. New collagen begins to develop and tightens and strengthens tendons or ligaments in your damaged areas.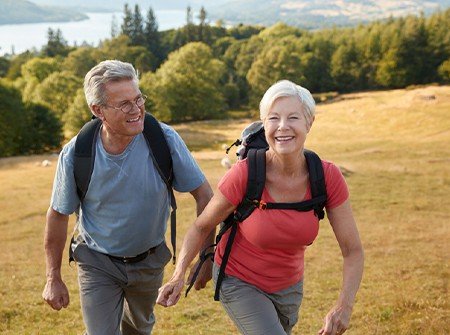 Platelet-Rich Plasma Therapy
Platelet-rich plasma injections are non-surgical procedures, using components naturally occurring in your blood to stimulate healing. Plasma, the liquid portion of your blood, is composed of water and proteins.
Plasma allows your red blood cells, white blood cells, and platelets to circulate throughout your body. Platelets are blood cells that cause blood clotting and are also responsible for other healing functions. Platelet activation plays a crucial role in your body's natural healing process.
Injections of PRP contain your blood plasma mixed with your concentrated platelets, rich in growth factors and other therapeutic materials vital to initiating and accelerating tissue repair and regeneration. Growth factors kick-start connective tissue healing, such as bone, tendon, and ligament regeneration and repair.
Benefits of PRP therapy include:
Quicker healing times
Less risk of adverse reactions because you are primarily using your blood
Performed in an outpatient procedure
The treatment is relatively short, allowing you to go about your regular routine the same day
Non-surgical and minimally invasive
Natural, pain-free, drug-free treatment
Can work in conjunction with other treatments for maximum effect
PRP Treatment
PRP treatment has shown effective results for musculoskeletal conditions like:
Plantar fasciitis
Tendonitis
Muscle, ligament, and tendon strains
Other sprains and tears
Other disorders that may benefit from PRP include:
Joint pain
Back pain
Neck pain
Knee pain
Shoulder pain
Sciatica
Neuropathy
Arthritis
PRP is also regularly used in aesthetic treatments for facials, face lifts, hair regrowth, and more! The platelets stimulate cell turnover, leaving your face, neck, and décolletage with new skin cells and a more youthful appearance after injections. PRP also stimulates your hair follicles to repair and regrow hair in areas of hair loss or thinning.
We can help you learn all of your non-surgical options for pain relief and aesthetics. At our practice, we give you the tools needed to become an active participant in your health management plan. Our doctor works with you to design a comprehensive treatment plan that targets your unique pain symptoms or goals. We discuss the therapy thoroughly with you before proceeding with the treatment.
If you would like to learn about injuries and conditions that can be treated with platelet-rich plasma in Tulsa, Sapulpa, or any nearby city in Oklahoma, contact us for a complimentary consultation (918) 224-0546.