Chiropractic Care
Is back pain, neck pain, joint pain, shoulder pain, or any disorder involving your muscles, joints, and nervous system, disrupting your life? Chiropractic Care services offered at our clinic in Sapulpa, Oklahoma can help. Our doctor is skilled at treating musculoskeletal disorders with advanced non-surgical modalities to alleviate pain and improve your range of motion.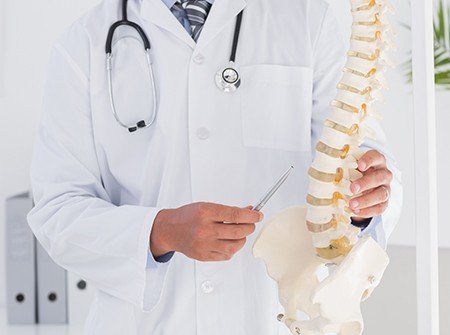 Chiropractor
Chiropractors focus on your musculoskeletal system to treat the bones, muscles, cartilage, tendons, ligaments, joints, and connective tissues you use to get through your everyday activities. Chiropractors assess, diagnose, and treat musculoskeletal conditions, disorders, work-related bodily issues, injuries, and neurological conditions.
Misalignments of the spine can cause significant problems in your body. In addition to pain, you could experience migraines, digestive and weight issues, and a range of other health problems not commonly associated with spinal problems.
Our chiropractic doctor focuses on a holistic approach to relieving pain. Our treatment plans are customized to treat your unique symptoms and improve your mobility and function without surgery or pharmaceuticals. Modalities include manipulation, mobilization, soft tissue therapy, exercise, education, laser therapy, physical therapy, and rehabilitation. We are trained to provide nutritional counseling and injury prevention tips and strategies.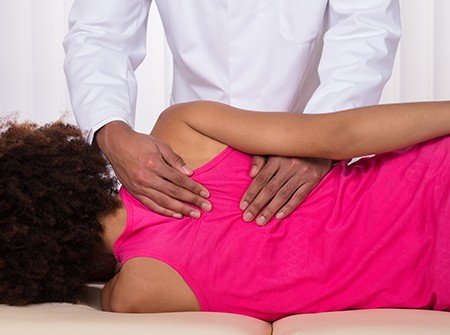 Adjustments for Chiropractic Care
Our Sapulpa, Oklahoma chiropractic center is highly recommended for spinal manipulative therapy, which involves chiropractic adjustments using targeted and precise movements of the spine to correct joint motion and restore proper movement and improve function.
We are known for our evidence-based chiropractic treatments and patient-centered approach to providing all-natural pain relief. We combine clinical decision-making by integrating medical expertise and breakthrough medical treatments with your preferences and values for back pain relief and neck pain relief.
Why See a Chiropractor?
Throughout your life, you will experience pain in some form or the other. If this pain is due to a musculoskeletal or neurological issue, it's time to visit a chiropractor. Many of our clients visit us to recover from workplace accidents, car crashes, sports injuries, or aches and pains associated with the aging process and everyday living.
Chiropractic care is proven effective for the treatment of the following:
Back pain
Neck pain
Knee pain
Shoulder pain
Elbow pain
Joint pain
Hip pain
Sciatica
Headaches and migraines
And more
Spinal injuries can occur at any stage of your life and for various reasons. Auto accidents, workplace incidents, sports injuries, and simple everyday tasks have the potential to cause pain or discomfort. Aches and pains shouldn't prevent you from doing the things you love. You don't have to live a life of suffering when our medical specialists can help!
Chiropractic care is a safe and effective all-natural pain relief option that works to improve your range of motion and lessen your pain for better quality of life. Do not hesitate to contact us if you are interested in learning more about how we can help you get rid of pain and discomfort through chiropractic care in Tulsa, Sapulpa, or any nearby city in Oklahoma. Call us today for a risk-free, no-obligation complimentary consultation (918) 224-0546.