Dr. Kim K. Chai, DC
Dr. Kim K. Chai is a Board Certified Chiropractic Physician in Sapulpa, Oklahoma. He has additional Certification in Acupuncture, Injectable Nutrients, Mesotherapy, is a Certified Independent Medical Examiner with over 300 hours of orthopedics, and a past Diplomate of the American Academy of Pain Management.
Dr. Chai holds a Doctorate Degree from Logan University in Chesterfield Missouri. He graduated in 1981 and continues to seek knowledge of ways to help patients improve their health.
Dr. Chai a member of the Non-Profit Organization: The Foundation for Wellness Professionals. This organization was set up to educate people on Wellness and Health. He lectures for them on a variety of topics, including Spinal care, Diet, Nutrition, Regenerative Medicine, Pain management without drugs, and a variety of other issues that are important to people.
Dr. Chai is the Clinic Director of Back & Neck Clinic where a variety of conditions are treated. He has been there since its inception, in 2005.
Dr. Chai also heads up Regenerative Solutions of Oklahoma, which specializes in Regenerative Medicine and cutting edge treatments to reverse degenerative conditions. Regenerative Solutions of Oklahoma is a multi disciplinary group involving various branches of the Healing arts. He feels that the future of Medicine and the Healing arts will focus on this method of treatment over drugs and/or surgery.
He currently practices and resides in Sapulpa, Oklahoma.
---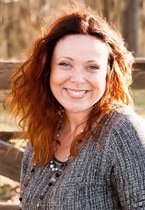 Dr. Melita Tate, MD
Melita Tate, MD, is an internal medicine physician and co-founder of Grassroots Healthcare in Tulsa, Oklahoma. Dr. Tate takes a holistic approach to medical care and advocates for nutrition and lifestyle changes before prescribing pharmaceuticals. She would rather help patients improve their overall wellness to relieve symptoms or cure their condition, rather than mask symptoms with medication.
Dr. Tate takes care of patients of all ages, from pediatrics to adults. While Dr. Tate trained to manage any medical condition, she provides specialized treatment for thyroid conditions, diabetes, and mood disorders. She also offers a weight management program, provides expert women's health care services, and can take care of any urgent medical need.
She doesn't accept health insurance but offers a membership program and visit-based care. This allows her to keep costs down and spend more time with her patients instead of hassling with the insurance companies.
After getting her undergraduate degree in biology with a chemistry minor at Evangel College in Springfield, Missouri, Dr. Tate attended medical school at the University of Oklahoma College of Medicine in Oklahoma City. Following her residency, Dr. Tate began her medical career at Springer Urgent Care in Tulsa before opening Grassroots with her colleague and friend, Dr. Kris Lepere.
When she's not helping improve the health of her patients, Dr. Tate is spending time with her family, including her five kids. And when she can, she enjoys curling up on the couch under a blanket with a good book.