Shoulder Pain
Do you have shoulder pain when lifting your arms? You may be suffering from a rotator tear, labral tear, dislocation, arthritis or more. Your shoulder is a complex joint that's susceptible to injury. Regenerative medicine offers non-surgical pain relief options for your shoulder recovery. In Tulsa, OK, we are a leading clinic practicing advanced, all-natural pain relief treatments to help you avoid complicated surgery. Call us at (918) 224-0546 for a proper shoulder diagnosis.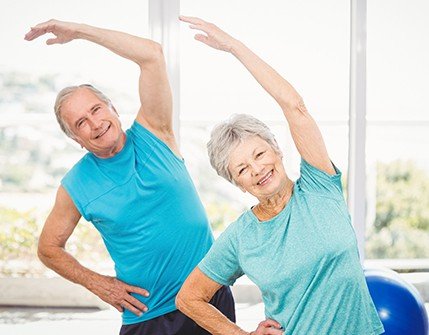 Shoulder Pain Relief
Shoulders are one of the most injured joints. Pain in the shoulder joint significantly affects your range of motion. The typical treatment for injuries like rotator cuff tears is a complicated, invasive surgery that requires a long period of rehab.
Shoulder pain causes include:
Tendonitis
Joint stiffness and looseness
Labral tears
Arthritis
Shoulder dislocation
Arm injuries
And more
Shoulder problems usually involve soft tissue injuries, which affect your muscles, tendons, and ligaments. Degenerative arthritis can cause direct pain from the joint or also cause damage and discomfort in some soft tissue, resulting in shoulder issues.
Pinched Nerve in Shoulder
Is a pinched nerve causing your shoulder problem? If you have a pinched nerve, you may experience pain in one shoulder only. Sharp shoulder pain is standard with a pinched nerve. Pinched nerves sometimes leave you with a feeling of "pins and needles" in your shoulder.
Physical therapy or chiropractic care can help relax your muscles and resolve skeletal misalignment that might be compressing or affecting nerves.
Shoulder Joint Pain Treatment
Using injections containing stem cells and other growth factors is a breakthrough treatment for treating a rotator cuff tear for shoulder pain relief. To manage your shoulder injuries or ease your sore shoulder, treatments containing growth factors and mesenchymal stem cells help to regenerate the joint and soft tissue.
We use Wharton's jelly-derived mesenchymal stem cells, which are injected directly into the injured part of your body. Stem cells can replicate and develop into much-needed cells for tissue repair and a return to function in the joint.
Platelet-rich plasma (PRP) injections are another reliable alternative for conditions like partial rotator cuff tears. PRP is a powerful natural therapy that uses platelets containing growth factors to help your injured shoulder heal. PRP has the potential to activate the regeneration of tendon cells and lubricate cartilage and ligaments around your joints, reversing degeneration to help you return to a more active and less inflamed state.
Chiropractic care through adjustments correct misalignment, which might be straining your shoulder. K-laser therapy uses advances cold laser techniques as a natural pain treatment to restore mobility and functionality in your shoulder joint.
If you're curious about how we can help you harness your body's self-healing mechanisms to ease your problems through regenerative medicine and chiropractic care, talk to our doctors about your shoulder pain in Tulsa, Sapulpa, or any nearby city in Oklahoma. Call to schedule an appointment today (918) 224-0546.