Nutritional IV Therapy
Nutritional IV Therapy is the infusion of vitamins, minerals, antioxidants, and other nutrients directly into your blood. In the Tulsa region of Oklahoma, we offer customized IV vitamin therapy to address your specific needs. Intravenous nutrient therapy delivers high doses of vitamins, minerals, and amino acids in combinations to help improve a range of conditions, including sleep, immunity, hyper- or hypothyroidism, hydration, and other issues. Our IV vitamin formulations have been researched and designed to provide you with the most effective support.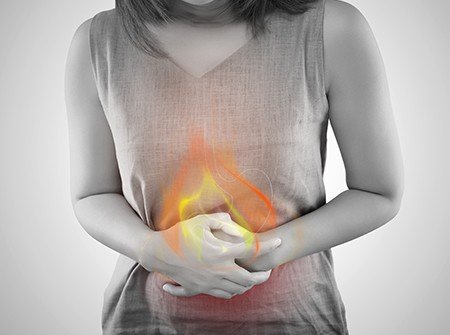 Vitamin Therapy
Vitamins and minerals provide you with the necessary nutrients required by your cells for proper function. Healthy eating and nutrition are vital to keeping your body in balance. Sometimes, issues like poor digestion, a poorly functioning immune system, food sensitivities, inflammation, and aging make it difficult for food nutrients consumed orally to reach your cells.
Reduced absorption, increased nutrient demand, and lack of nutrition can dramatically reduce your body's overall nutritional status and health.
Poor nutrition or reduced absorption can result in a variety of medical disorders, including:
Acute or chronic stress
Intestinal inflammation
Ulcers
Allergies
Diarrhea
Constipation
Gas and bloating
Insomnia
And more
Nutritional IV therapy allows vitamins and minerals to be injected directly into your veins, bypassing your gastrointestinal tract so that they can be absorbed. This makes IV therapy faster-acting and more effective than orally administered treatments.
A common vitamin infusion, Myers' Cocktail, was pioneered by Dr. John Myers years ago. Myers' Cocktail is a blend of water-soluble vitamins and minerals administered by an intravenous drip. This unique delivery mechanism allows you to benefit from powerful undiluted vitamins to address vitamin, mineral, and amino acid deficiencies.
IV hydration therapy also helps to treat cases of dehydration to help you feel more hydrated and refreshed. An IV drip is one of the foremost ways to rehydrate your body.
Our clinic's IV therapies are tailored to address your individual needs by altering the types and amounts of nutrients administered. Common ingredients in a typical IV drip include:
Vitamin C
B vitamins
Calcium
Magnesium
Antioxidants
Benefits of IV Therapy
Intravenous treatments eliminate common oral administration issues, including stomach upset, absorption issues, and loss of potency. Significantly large doses can be administered without gastrointestinal side effects that usually limit dosing. IV therapy can help with the following:
Cold and flu
Chronic fatigue
Immunodeficiency
Irritable bowel syndrome
Post-surgery healing
Migraines
Herpes outbreaks
Viral illnesses and infections
Acute injuries
Aging
Anxiety and depression
Menstrual cramps
Neurological conditions
Memory enhancement
Dementia
Lyme disease
Fibromyalgia
Detoxification
Parkinson's disease
Our experienced team of medical professionals has the expertise to deliver vitamins, minerals, antioxidants, amino acids, and other natural medications geared towards your complex needs. The demand athletics, pregnancy, travel, surgery, and chronic illnesses have on your body can cause the need for a boost of vitamins and nutrients.
If you are interested in rejuvenating your body through the use of Nutritional IV Therapy in Tulsa, Sapulpa, or any nearby city in Oklahoma, call us today at (918) 224-0546 for a complimentary consultation.