Personal Injury Doctor
If you were hurt in a car accident or injured while playing sports, you need to see an experienced personal injury doctor. Regardless of the injury, the physical pain arising from these situations can be overwhelming, and you need effective treatment fast. In Tulsa, Oklahoma, our trusted doctor is experienced in personal injuries and offer a range of all-natural regenerative medicine and rehabilitation treatments to help you heal and get back to your regular daily routine.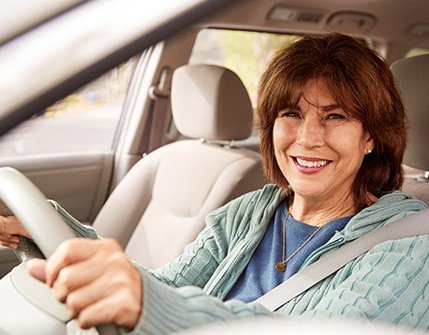 Car Accident Injury
Never wait to see a personal injury doctor if you are in pain after a car accident, it can have devastating effects on your health. Minor injuries and discomfort can develop into chronic pain with far-reaching, long-term effects. Even if you have minor damage to your car, you can suffer significant injuries like whiplash.
What is whiplash? A sudden stop that jerks your head back and forward quickly, similar to the motion of a whip, causes whiplash. We offer all-natural treatments to help you heal and recover quickly and effectively from injuries like whiplash and more.
A car accident can cause a range of injuries, including:
Neck and back injuries
Disc injuries
Spinal and head trauma
Whiplash
Headaches
Shoulder injuries
Joint injuries
Elbow injuries
Hip injuries
Scarring and deep cuts
Broken bones
Fractures
Muscle strains and tears
Ligament sprains and tears
Loss of balance and coordination
Joint dislocations or separations
Personal Injury Doctor for Sports Injuries
To speed up the recovery of your sports injury, our professional staff provides personalized care for a broad range of conditions. We can help you recover from an injury or accident and get you back to your daily life, your sport, or your work safely.
A sports injury may include:
Neck and back injuries
Disc injuries
Spinal and head trauma
Shoulder injuries (e.g., labrum or rotator cuff tears)
Joint injuries or degeneration
Elbow injuries (e.g., tennis or golfer's elbow)
Hip injuries
Scarring and deep cuts
Broken bones
Fractures
Muscle, ligaments, or tendon strains and tears
Joint dislocations or separations
Tendonitis
And more!
Regenerative medicine is an innovative treatment that harnesses your body's ability to heal damaged tissue. Treatments containing regenerative cells and platelet-rich plasma injections work to relieve pain and speed the healing of chronic tendon, ligament, muscle, and joint injuries or conditions caused by accidental trauma and other factors.
Our all-natural pain relief treatment options also include chiropractic care to correct misalignment or damage to the spine. We focus on regenerative medicine and pursue the best course of treatment to help you recover and manage chronic pain or injury.
If you are not sure which treatment offers the best support for your needs, our highly trained medical staff will be happy to help and educate you on the options. Your first visit always includes an assessment of your condition, medical history, and discussions about your unique symptoms.
If you are suffering from whiplash, aches, pains, repetitive strain, other symptoms of an auto injury, sports injury, or if you were injured at work, we can help. Come see our personal injury doctor in Tulsa, Sapulpa, or any nearby city in Oklahoma for your pain relief. Regardless of your level of discomfort, if you are experiencing these symptoms, it's vital that you see a personal injury doctor right away. We offer complimentary consultations, so contact us at (918) 224-0546 to schedule an appointment.