Neuropathy
Are you experiencing persistent numbness and tingling in your hands and feet, a sensation of pins and needles, or pain that seems difficult to classify or localize? These symptoms could be neuropathy or nerve damage. The only way to be sure is to consult a physician with experience in treating this condition in Tulsa, OK. Our approach to treating neuropathy pain involves identifying the underlying cause before customizing a regenerative medicine treatment plan that addresses your unique symptoms.
What is Peripheral Neuropathy?
Neuropathy means nerve damage. The medical condition affects the peripheral nervous system and may result in the following symptoms:
Carpal tunnel syndrome
Numbness in feet or hands
Tingling in feet or hands
Nerve damage
Lower back issues
Muscle weakness
Peripheral neuropathy often leads to weakness and balance issues. The disorder typically worsens as you age. Loss of sensation in your feet can be serious as it increases your risk of falling and further injury. Proper diagnosis and treatment of neuropathy problems are essential.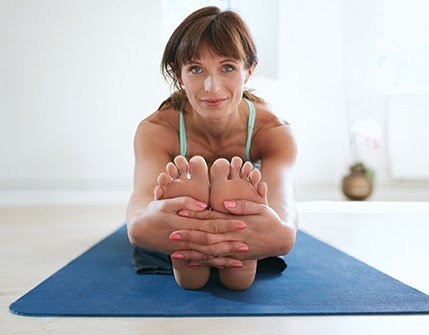 Treatments for Neuropathy-Related Issues
Platelet-rich plasma (PRP) is a regenerative medicine procedure that separates platelets from your blood in a sample, processes them into a concentrated solution, and then reintroduces them to your body via injections into your affected areas. Platelets have unique regenerative properties, and a high concentration of platelets accelerates your body's natural healing and restorative processes. PRP injections can potentially reduce pain, improve your range of motion, and repair tissue to help eliminate your neuropathy symptoms so that you can return to normal activities.
PRP therapy combines regenerative medicine technology with your body's natural healing ability to provide fast and effective neuropathy pain relief.
Chiropractic care may also alleviate your symptoms. It is a manual modality that provides all-natural pain relief. Our chiropractic doctor uses individualized adjustments to correct your skeletal misalignments and reduce or eliminate nerve interference.
K-laser therapy can also be used to stimulate your cells and reduce symptoms while healing nerves and increasing circulation.
Our doctor will also educate you on proper nutrition and supplementation to promote healing.
Causes of Neuropathic Problems
Although diabetes is a common cause of peripheral neuropathy, the medical disorder can be caused by a variety of other factors. These include injury, infection, inherited genetic disorders, and systemic disease.
Your chances of developing peripheral neuropathy increase the longer you have had diabetes. Further, up to 1 in 4 people with this condition experience some pain due to nerve damage.
Our patient-centered approach, combined with the latest developments in regenerative medicine, is geared toward helping you heal naturally for long-term relief. Visit our clinic for more information on all-natural solutions for neuropathy in Tulsa, Sapulpa, or any nearby city in Oklahoma. Call us today to schedule a risk-free, complimentary consultation (918) 224-0546.